Hiking Gear
&

Outdoor Apparel
Family owned & operated since "like forever" --Hanna Brown
Olympic National Park News Release For Immediate Release September 2, 2015 Contact: Rainey McKenna 360-565-2985 Salmon River Re-Opens to Recreational Fishing Due to recent rain events, the Salmon River in the Queets Valley of Olympic National Park was re-opened to recreational fishing today. This change in regulation allows for recreational fishing and retention of hatchery salmon. Wild Chinook and wild coho salmon must be released. The Salmon River was previously closed to fishing due to low-water conditions. Recent rains have resulted in increased river flows and triggered migrations of hatchery coho salmon in Salmon River, and these fish represent a harvest opportunity for anglers. All other emergency river closures remain in effect. The following river systems within Olympic National Park are closed: Elwha, Hoh, South Fork Hoh, Bogachiel, South Fork Calawah, Sol Duc, North Fork Sol Duc, Dickey, Queets, Salmon, Quinault, and North Fork Skokomish Rivers (including East and North Forks) and their tributaries and Cedar, Goodman, Kalaloch, and Mosquito Creeks in the Pacific Coastal area. The mouth and coastal section of the Quillayute River within Olympic National Park remains open for recreational fishing, as do Lake Crescent, Lake Ozette and the park's many high country lakes.
View on Facebook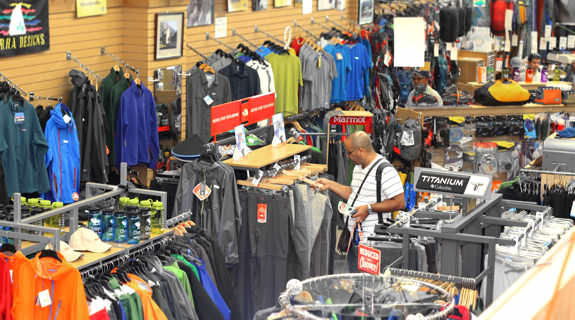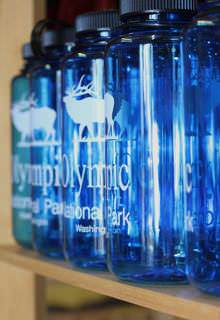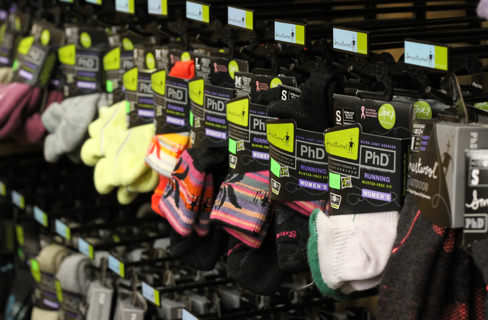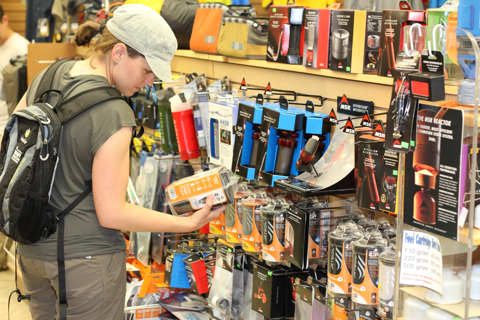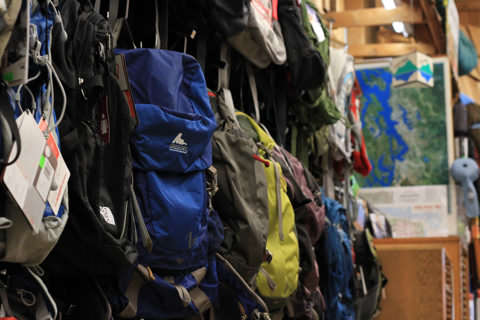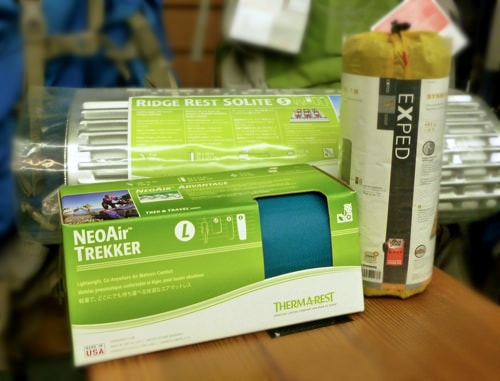 ---
Rental Gear
Snowshoes:
One Day $15

|

Add days $7
Trekking Poles:
Each Day $5
Crampons:
One Day $14

|

Add Days $7
Ice axes:
One Day $12

|

Add Days $6
Availability & Reservations:
360-457-4150
Pick-up:
The day of after 9am.
The day before after 4pm.
Damage Deposit required.




Road Conditions
Olympic Park: 360-565-3131
Find out if the road is open. Vehicles are required to carry chains when heading to Hurricane Ridge during winter.
---
Sportswear
Performance & Casual
From fleece to flannel. We have apparel fit for the active person. Technical & demanding activities call for the most advanced materials & design, but sometimes an active lifestyle demands flexibility. A quick hike in the morning with a late lunch or a matinee, Brown's Outdoor carries a full line of fashionable & technical sportswear.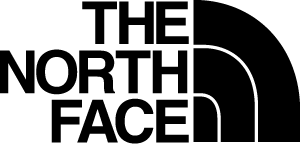 ---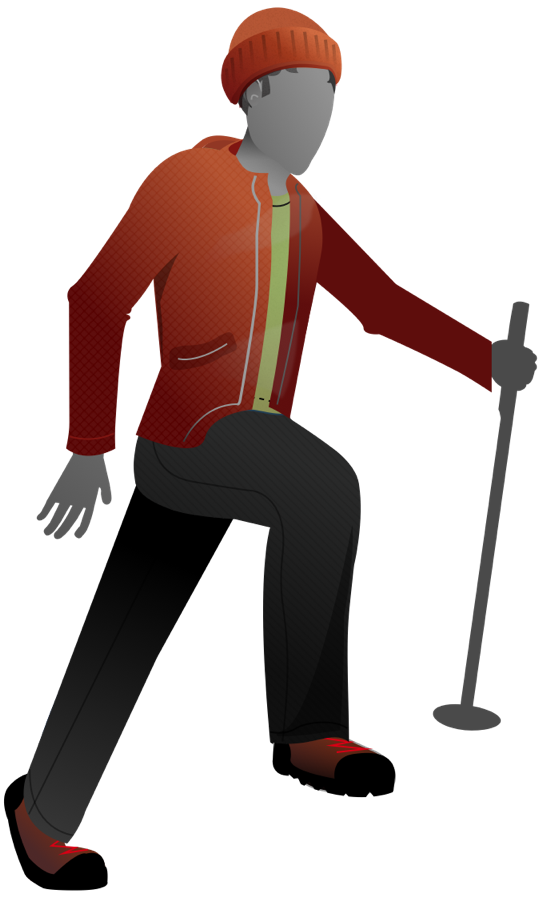 The "Art" of Layering
Findng exactly what layering garments work best for you, will requires a lot of trial & error. Depending on the level of your exertion, you may need to layer up or down multiple times during an activity.
Outer Layer
Mid Layer
Base Layer
Outer layer, is also the barrier layer providing protection from wind, rain & snow. The outer layer also improves core warmth by reflecting more body-heat back onto you. This layer is usually only warn during more extreme conditions in order to avoid over-heating during aerobic activities.
Rain-shells & Rain Pants:

Lightweight, highly water resistant, with good breathablility.

Soft-shell Jackets & Pants:

Very beathable, warm, flexible, water resistant.

Ski Jackets & Pants:

Very Warm, highly water resistent, breathable.
---
---
Discover the olympic peninsula
Washington's North Olympic Peninsula is an amazing place to explore. Olympic National Park features nearly one million acres including 73 miles of wilderness coastline, the majestic Olympic Mountains, pristine glacially-carved lakes, temperate rain forests, alpine meadows, waterfalls and more. Outside the park, you will find another half-million acres of recreation lands in Olympic National Forest.
In addition, you will find plenty of state and county parks. Friendly communities welcome visitors and offer unique Northwest experiences including delicious seafood and fresh-from-the-farm cuisine, wonderful art and entertainment, Native American museums and so much more.
Start your visit at Brown's Outdoor to pick up supplies to enjoy your adventures on the North Olympic Peninsula.
---
North Olympic Peninsula Resources
---
Thanks, From the Browns Family
We've anchored Brown's Outdoor in friendly service & expert advice. With help from our great customers we are raising a forth generation, keeping things just that simple. Establishing a tradition in serving the Olympic Peninsula.
Trading with loggers & hunters, our store started as a consignment shop almost a century ago. Now we outfit hikers & backpackers with the most modern gear. Those first costumers couldn't have imagined nylon jackets that fend off the elements, & titanium cooking stoves that fit in your pocket.
Here's looking at what the future holds, great service & friends.